Produkte von meshugga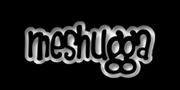 No results were found for the filter!
'meshugga' Frosted Glass Bong
This 'meshugga' glass icebong provides and excellent draught. This is due to, the large diameter (Approx. Ø 15mm) of the down-pipe which is, somewhat widened, at the upper end, forming a chamber. And by inserting a stable sieve (eg....