Produkte von realleaf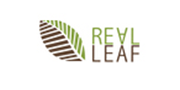 No results were found for the filter!
'RealLeaf' Smoking Blend 100% Organic
Can only be ordered in Germany! 'REAL LEAF' is a 100% tobacco & nicotine free & 100% organic herbal blend. The carefully selected blend of raspberry leaves, mallow, and mullein has a delicate structure and develops an unique flavour....